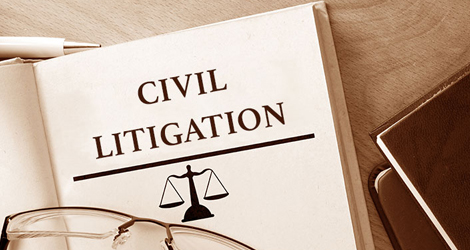 Are you dealing with a civil litigation matter and want to consult a lawyer? If yes, JM Law Office is here for you. Our Mississauga based lawyers act for and advise individuals and corporate companies on a wide range of civil litigation matters. Right from real estate matters to construction liens, we handle almost any litigation case with ease and efficiency.
We know the legal hassles and frustration you might be going through facing the litigation charges. This is why, our team stands by your side at every step of the way, right from guiding facing trials and courtroom representation.
Contract disputes
Negligence and tort claims
Fraud claims
Sale of Goods
Property disputes
Landlord and tenant disputes
Accident benefits
Commercial disputes
Construction liens
Contractual disputes
Estate litigation
Insurance law
Medical malpractice
Motor vehicle accident claims
Occupiers liability
Product liability
Mortgage litigation
Sexual assault claims
Shareholder and partnership matters
Wrongful dismissal
WSIB claims and appeals
Rely On Us For Courtroom Representation!
At JM Law Office, we focus on strategy and advocacy. Our prior experience in civil litigation cases allows us to deal with all sort of legal challenges that come in our way. We have earned an industry reputation for the professional, and assertive approach we follow to prove your innocence.
Our lawyers work closely with you to understand the scope of the legal trouble and determine the effective options that will work for you. No matter, what issue you are facing, we strive to provide practical, professional and responsive solutions.